Drug Nomenclature
Synonyms: Limeciclina; Lymecyclinum; Lymecyklin; Lymesykliini; Tetracyclinemethylene lysine
BAN: Lymecycline
INN: Lymecycline [rINN (en)]
INN: Limeciclina [rINN (es)]
INN: Lymécycline [rINN (fr)]
INN: Lymecyclinum [rINN (la)]
INN: Лимециклин [rINN (ru)]
Molecular formula: C29H38N4O10 =602.6
CAS: 992-21-2
ATC code: J01AA04
Read code: y02O1
Pharmacopoeias In Europe
A reaction product of formaldehyde, lysine, andtetracycline. A yellow, hygroscopic powder. Very soluble in water; slightly soluble in alcohol; practically insoluble in dichloromethane. A 1% solution in water has a pH of 7.8 to 8.2. Store in airtight containers. Protect from light.
Profile
Lymecycline is a tetracycline derivative with general properties similar to those of tetracycline. Although its absorption is not significantly affected by moderate amounts of milk, it is still affected by divalent and trivalent cations such as aluminium, bismuth, calcium, iron, magnesium, and zinc. Lymecycline is given orally and doses are expressed in terms of the equivalent amount of tetracycline base. Lymecycline 407 mg is equivalent to about 300 mg of tetracycline and to about 325 mg of tetracycline hydrochloride. The usual adult dose is the equivalent of 300 mg of tetracycline base twice daily. In severe infections total daily doses of up to the equivalent of 1.2 g may be given. In the treatment of acne, the equivalent of 300 mg is given daily for at least 8 weeks. For details of use in children and adolescents, see below.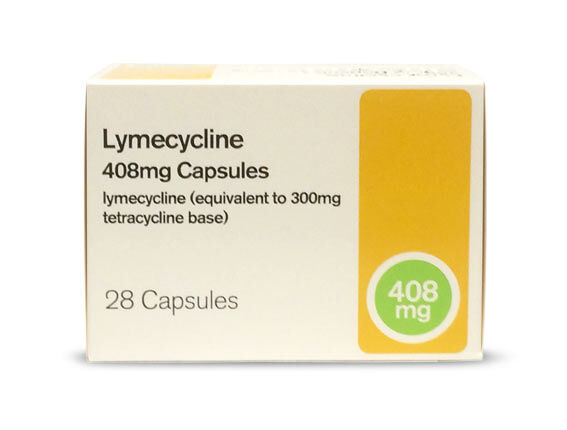 Administration in children
In children, the effects on teeth should be considered and tetracyclines only used when absolutely essential. In the UK, lymecycline is licensed for use in children aged 12 years and over; the usual adult dose (see above) may be given by mouth. However, in some countries, it is licensed for use in those over 8 years old.
Skin disorders
For reference to the use of lymecycline in the treatment of acne, see under Tetracycline.
Preparations
British Pharmacopoeia 2008: Lymecycline Capsules.
Proprietary Preparations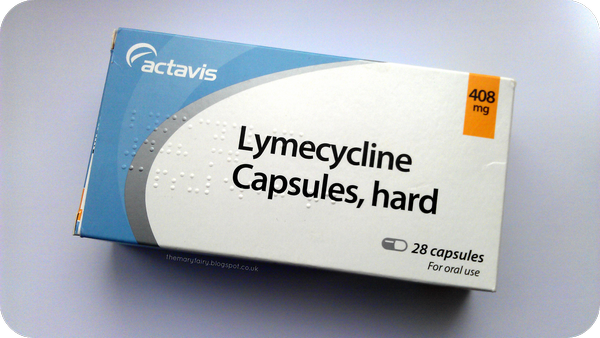 Argentina: Tetralysal; Austria: Tetralysal; Belgium: Tetralysal; Brazil: Tetralysal Denmark: Tetralysal; Finland: Tetralysal; France: Tetralysal; Hong Kong; Tetralysal; Hungary: Tetralysal; Ireland: Tetralysal; Italy: Tetralysal; Mexico: Tetralisal; Norway. Tetralysal; New Zealand: Tetralysal; Philippines: Tetralysal; South Africa: Tetralysal; Sweden: Tetralysal; Switzerland: Tetralysal; United Kingdom (UK): Tetralysal; Venezuela: Tetralysal.