Drug Nomenclature
Synonyms: BRL-1241; Dimethoxyphenecillin Sodium; Dimethoxyphenyl Penicillin Sodium; Methicillin Sodium; Meticilina sódica; Meticillinum Natricum; SQ-16123; X-1497
BAN: Methicillin Sodium [BANM]
USAN: Methicillin Sodium
INN: Meticillin Sodium [rINNM (en)]
INN: Meticilina sódica [rINNM (es)]
INN: Méticilline Sodique [rINNM (fr)]
INN: Natrii Meticillinum [rINNM (la)]
INN: Натрий Метициллин [rINNM (ru)]
Chemical name: Sodium (6R)-6-(2,6-dimethoxybenzamido)penicillanate monohydrate
Molecular formula: C17H19N2NaO6S,H2O =420.4
CAS: 61-32-5 (meticillin); 132-92-3 (anhydrous meticillin sodium); 7246-14-2 (meticillin sodium monohydrate)
ATC code: J01CF03
Read code: y00LJ
Incompatibility
Meticillin sodium has been reported to be incompatible with aminoglycosides and a number of other antimicrobials. It has also been reported to be incompatible with acidic and alkaline drugs.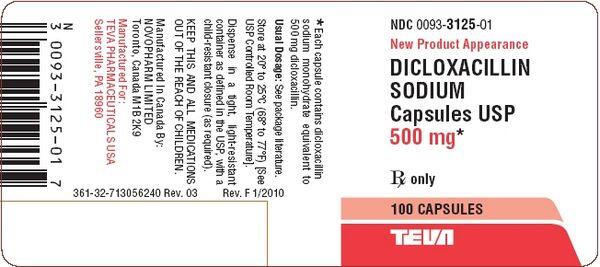 Adverse Effects and Precautions
As for Benzylpenicillin. Meticillin is the penicillin most commonly associated with acute interstitial nephritis.
Sodium content
Each g of meticillin sodium contains about 2.4mmol of sodium.
Interactions
As for Benzylpenicillin.
Antimicrobial Action
Meticillin has a mode of action similar to that of benzylpenicillin but it is resistant to staphylococcal penicillinase. There is evidence that meticillin is more stable to staphylococcal penicillinase than the other penicillinase-resistant penicillins.
Meticillin is active against both penicillinase-producing and non-penicillinase-producing staphylococci, and also against Streptococcus pyogenes (group A beta-haemolytic streptococci), Str. pneumoniae, and some viridans streptococci. Its activity against penicillin-sensitive staphylococci and streptococci is less than that of benzylpenicillin. It is virtually ineffective against Entero-coccusfaecalis. Resistance of staphylococci to meticillin is due to the expression of an altered penicillin-binding protein and is not dependent on penicillinase production.
There is cross-resistance with other penicillins, including the penicillinase-resistant penicillins cloxacillin, dicloxacillin, flucloxacillin, nafcillin, and oxacillin, and with the cephalosporins. Meticillin-resistant staphylococci are also frequently resistant to other antibacterials, including aminoglycosides, chloramphenicol, ciprofloxacin, clindamycin, erythromycin, and tetracycline.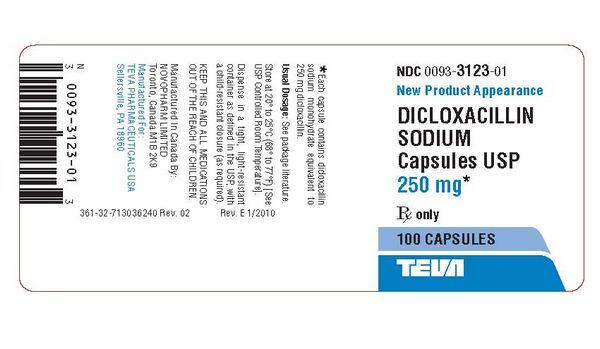 The incidence of such resistance has varied considerably. However, both endemic (restricted to one hospital) and epidemic (affecting more than one hospital) strains of meticillin-resistant Staphylococcus aureus (MRSA) are now recognised and infections are a problem in many hospitals. There have been fewer studies on coagulase-negative staphylococci, but patterns of meticillin resistance in Staph epidermidis are similar to those for MRSA and the frequency of resistance may be higher. For further details on meticillin-resistant staphylococci and the management of infections, see under Staphylococcal Infections.
Pharmacokinetics
Meticillin is inactivated by gastric acid and must be given by injection. Peak plasma concentrations are attained within 0.5 to 1 hour of an intramuscular injection; concentrations of up to 18 micrograms/mL have been achieved after a dose of 1 g. A half-life of 0.5 to 1 hour has been reported, although this may be increased to 3 to 6 hours in renal impairment. About 40% of the meticillin in the circulation is bound to plasma proteins. It is widely distributed in body fluids and in tissues, but there is little diffusion into the CSF unless the meninges are inflamed.
Meticillin also crosses the placenta and appears in breast milk. Relatively high concentrations are achieved in bile compared with plasma, although only small amounts are excreted in bile.
The majority is rapidly excreted by tubular secretion and glomerular filtration; up to 80% of an injected dose has been detected unchanged in the urine. Plasma concentrations are enhanced by probenecid. They may be reduced in patients with cystic fibrosis.
Uses and Administration
Meticillin is a penicillinase-resistant penicillin and has been used similarly to flucloxacillin in the treatment of staphylococcal infections resistant to benzylpenicillin. It is not active orally and has been given by injection as the sodium salt.