Fluoroquinolones are broad-spectrum antibacterials that have experienced an upsurge in use in recent years.
Because of their broad-spectrum activity, high efficacy, favorable dosing, and availability in oral and IV form, these agents are indicated for a range of bacterial infections, including respiratory, gastrointestinal, and urinary tract infections.
Earlier generations of fluoroquinolones (e.g., ofloxacin) had limited activity against some respiratory pathogens, such as S. pneumoniae. However, recent fluoroquinolone agents (so-called third-generation agents, or the "respiratory fluoroquinolones") are active against a broad spectrum of gram-positive and gram-negative bacteria, including atypical organisms.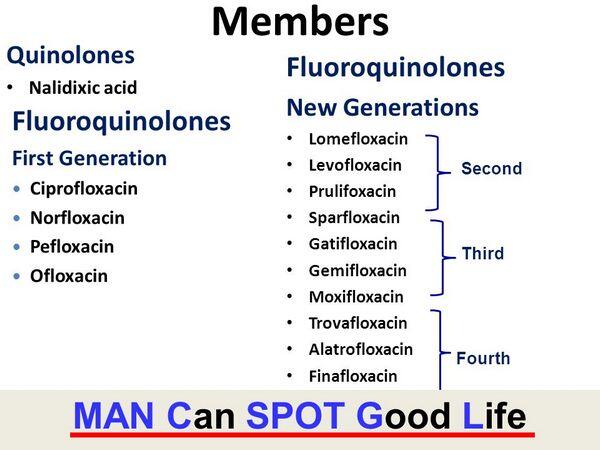 Therefore, they are highly effective in RTIs. An important factor influencing use of recently launched fluoroquinolones is the withdrawal from the market of several agents in this class due to toxicity — for example, trovafloxacin (Pfizer's Trovan) and grepafloxacin (GSK's Raxar).
Furthermore, fluoroquinolones as a class are associated with alterations in normal cardiac conduction (i.e., prolongation of the QT interval) that can cause cardiac arrhythmias in vulnerable patients. The degree of QT prolongation varies with each agent; sparfloxacin (Mylan's Zagam) and grepafloxacin have been associated with the longest QTc prolongation, and both agents have been removed from the U.S. market. Another important limitation of the fluoroquinolones is that they are generally contraindicated in children and pregnant women because animal studies have shown that they are toxic to growing cartilage. They are used in some severe pediatric infections — for example, in cystic fibrosis patients — but this is generally the exception.
Research in this area is ongoing. Until recently, resistance to the fluoroquinolones by the respiratory pathogens has been extremely rare. However, increasing fluoroquinolone resistance in S. pneumoniae isolates has been reported, and clinical failures with levofloxacin have been noted in Canada.
Fluoroquinolone-resistant isolates are more common in people older than 65 years, who have the highest level of fluoroquinolone use.
Prior exposure to fluoroquinolones is one of the major risk factors for acquisition of levofloxacin-resistant S. pneumoniae. Emerging resistance to older fluoroquinolones, such as ciprofloxacin, has been demonstrated worldwide, ranging from 3% to 12%. In comparison, penicillin-resistant strains are more common in isolates from young children, who have the highest rate of β-lactam use. Fluoroquinolone resistance often involves alteration of their targets, the topoisomerases.
Mechanism Of Action
Fluoroquinolones interact with two related yet distinct targets within the bacterial cell: DNA gyrase and topoisomerase IV. DNA gyrase and topoisomerase IV are vital enzymes involved in bacterial DNA replication. These agents are potent inhibitors of nucleic acid synthesis.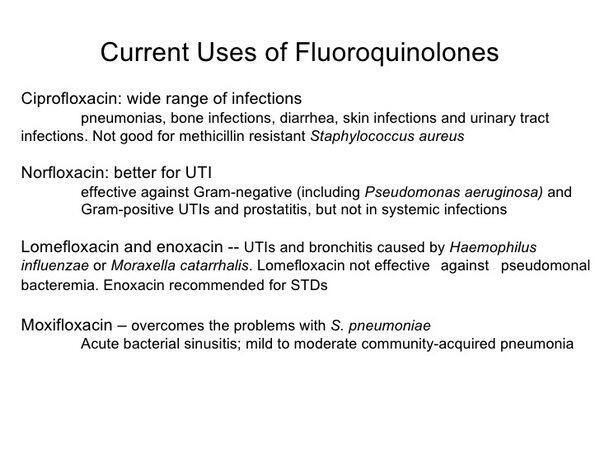 The exact nature of the interaction of quinolones with their target enzymes is not completely understood; however, this interaction blocks the progression of DNA replication, leading to strand breaks and rapid cell death. The inhibition of DNA gyrase is bactericidal, whereas inhibition of topoisomerase IV is primarily bacteriostatic.